Website Categories
Choose what suits your business
Let's work together to create a website that reflects your vision and attracts more customers. We'll build a digital space that drives traffic.
The way we build, make impactful experience
"A website is an essential component of your business's digital presence."
Providing valuable insights & Support
"Technology alone cannot guarantee success for a startup."
FEEDBACK
Trusted by Clients.
Thank you so much for sharing your knowledge and experience with our UTEC Institution & I'm appreci…
Mr. Deepak Joshi,
UTEC India
Thank you so much for sharing your knowledge and experience with our UTEC Institution & I'm appreci…
Mr. Sudhir Kumar,
Manijot
2019 I got associated with P&S and they are wonderful. Even I was not making any website with them…
Mr. Rahul Dev Singh,
Priyank Paper Products
Perfect💯👍👏 in all Aspects. Good Job Parvati and Sons. Special Thanks to Mr. Neeraj For- Chamber IN…
Mr. Milind Mishra,
Chamber INN
Website Designing PORTFOLIO
Work that made us proud.
We Delivered Successful and valuable projects for customer's business growth.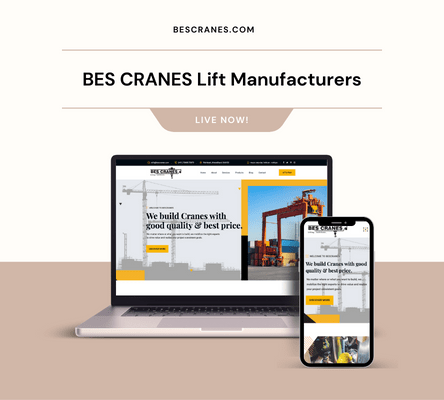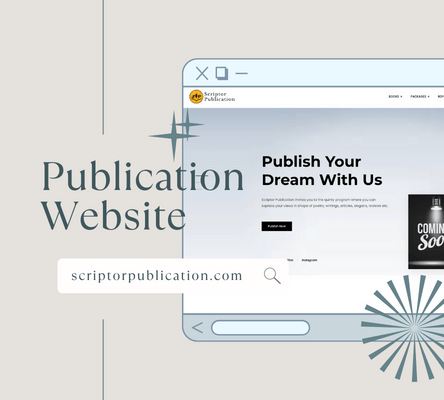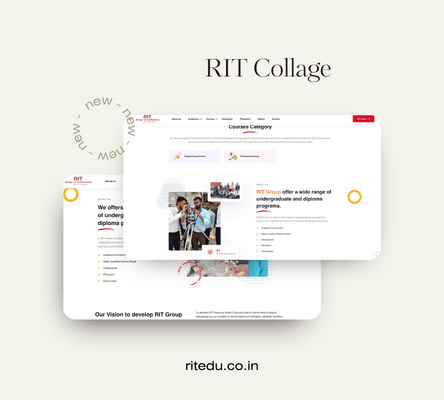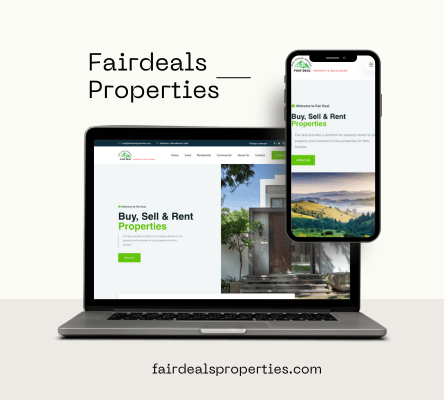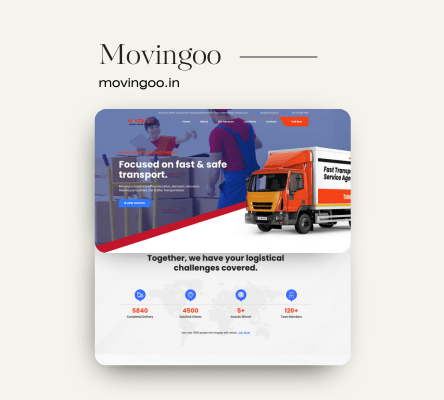 PRICING
Pick your plan or create
Landing Page
Summarize business details in one single page.
Creative Design
SSL Security
Cloud Server ( T&C Apply )
5 Business Email
CDN ( 15 Days )
1 Year Support
Third party payments are not included
Static Website
Let customers explore business details in 7 pages.
Included Landing Page Plan
7 to 8 Pages
SEO Optimization
Social Accounts
G-Analytics Integration
Chat Bot Integration ( Free one )
Third party payments are not included
Dynamic Website
Gives deep knowledge of business in unlimited pages.
Included Static Plan
Unlimited Pages ( Read policy )
Unique Content Writing
Backend Access ( Read policy )
Quality Backlinks ( Read policy )
Payment Gateway ( Optional )
Third party payments are not included
FAQ
Any Questions find here.
Find your answers here. if you don't find it here, please contact us.
Contact us
Project payments are divided into two parts. 50% Advance and 50% When the project is live. We collect payments through UPI, Cards and pay later. These rules only apply on the Landing page, Static, and dynamic plans.
First We understand the customer requirements and suggest things for the website, After Completing this process. We Collect data like ( Basic Content, Contact Details, Logo etc. )
If you choose above mentioned plan then we use ( Python, Django, HTML, CSS, JS, and third-party libraries.)
There is only one way to get your money back. If a customer cancels their project then we will charge the work cost an hourly rate depending on what service they purchased. And then rest of the service amount we will refund.
If you are paying for maintenance charges then our team creates a backup monthly wise. we are not responsible for any data loss from servers. We are using Digital Ocean, Globe hosts, and AWS servers.
Post Errors and changes on the mail. Do not post on WhatsApp etc. The fixing time duration will be the next 24 hrs. If we would be stuck in a tight schedule then it will be the next 72 hrs. Do attach brief descriptions, screenshots, and recordings of errors.
Awards and Certifications.
We are Awarded & Recognition by big brands and companies. We are proud to be in the league.
Read About Our Journey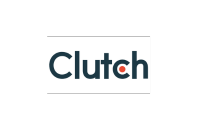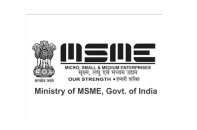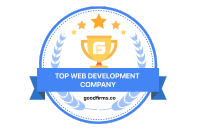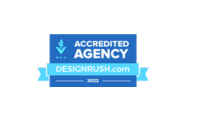 Website Designing in Rudrapur
Enhancing Your Digital Presence
Introduction
In the bustling city of Rudrapur, businesses are constantly striving to make their mark in the digital realm. In this highly competitive landscape, having a professionally designed website is not just an option but a necessity. Your website serves as the gateway to your online presence and leaves a lasting impression on potential customers. To stand out from the crowd, it's crucial to partner with a top-notch website development in Rudrapur. In this comprehensive blog, we will explore the benefits of availing such services and how they can help your business flourish in the digital era.
Types of Website:
1. Landing Page Website:
A landing page website is a single web page designed with a specific purpose in mind, such as promoting a product, service, or event. It serves as the entry point for potential customers and is optimized for conversions. Landing pages are concise, focused, and strategically designed to encourage visitors to take specific actions, such as filling out a contact form or making a purchase.
2. Static Website:
A static website is a basic type of website built using HTML and CSS. Unlike dynamic websites, static websites do not use server-side technologies or databases to generate content. Each page is created individually and remains fixed unless manually updated. Static websites are suitable for simple informational purposes and do not offer interactive features or frequent content updates.
3. Dynamic Website:
A dynamic website is a more advanced type of website that utilizes server-side technologies, databases, languages and frameworks like Dot Net, Python, Django, or React. The content of dynamic websites is generated in real-time, enabling interactive features, user login systems, content management systems (CMS), and more. Dynamic websites can handle large amounts of data and facilitate personalized user experiences.
Tailored Web Designs for Unique Business Identities
Understanding that each business has its own story to tell and unique offerings to present, a reputable web development in Rudrapur, like Parvati and Sons, takes the time to comprehend your brand identity, target audience, and business goals. By doing so, they craft a tailored web design that aligns perfectly with your vision. With over a decade of experience, Parvati and Sons have earned a stellar reputation for delivering visually stunning and highly functional websites. Their team of expert designers works closely with clients to grasp their requirements, industry nuances, and aesthetic preferences, resulting in captivating and bespoke web designs.
User Experience-Centric Approach for Enhanced Engagement
At the heart of successful websites lies a seamless user experience. Parvati and Sons, a skilled web designing in Rudrapur, focus on creating user-friendly interfaces, intuitive navigation, and engaging visuals. By keeping visitors on your site for longer, they encourage them to take desired actions, such as making a purchase or contacting your business. Understanding user behavior and preferences, they optimize the website's layout and structure, making it easy for visitors to find what they need and encouraging them to explore further.
Responsive Web Design: A Must for Mobile Users
In the era of smartphones and tablets, responsive web design is no longer a luxury but a necessity. Parvati and Sons, a professional website designing in Rudrapur, ensure that your website looks equally stunning and functions flawlessly across all devices and screen sizes. They recognize that a large portion of online users accesses the internet through mobile devices, and neglecting mobile-friendliness can result in losing potential customers. By embracing responsive design, you tap into a vast mobile audience, enhancing your reach and potential customer base.
SEO Integration for Improved Online Visibility
Having a visually appealing website is just the first step. To make your mark on the digital landscape, search engine optimization (SEO) is crucial. Parvati and Sons, a competent website designing in Rudrapur, incorporate SEO best practices into the website's structure and content, ensuring better search engine rankings and organic traffic flow. Their dedicated team of SEO experts performs thorough keyword research, optimizes meta tags, and implements other on-page SEO techniques to improve your website's visibility. By integrating SEO from the ground up, Parvati and Sons help you secure a competitive edge in the digital marketplace.
Embracing Modern Technologies and Frameworks
Staying ahead of the curve is vital in the ever-evolving web technologies and frameworks landscape. Parvati and Sons, a proficient website designing in Rudrapur, keep abreast of the latest trends and utilize cutting-edge tools such as HTML, CSS, JavaScript, and popular frameworks like Bootstrap, jQuery, React, Angular, and more. Leveraging these technologies, they create dynamic and interactive websites that captivate users. Their team of skilled front-end developers takes pride in crafting visually stunning and seamlessly functional websites using the latest web development technologies. Additionally, their back-end developers ensure smooth data handling and secure interactions with servers, providing a seamless user experience.
Support and Maintenance for Seamless Performance
Your website's journey doesn't end with its launch; it requires regular upkeep to maintain optimal performance. Parvati and Sons, a reliable website designing in Rudrapur, offer ongoing support and maintenance, ensuring that your site remains up-to-date, secure, and free of glitches. This dedication to continuous improvement guarantees a seamless user experience and customer satisfaction. They understand that building a website is an ongoing process, and their team remains committed to providing prompt support and regular updates to meet changing market demands and user expectations.
About Parvati & Sons: A Legacy of Excellence
Founded in 2018, Parvati and Sons have been at the forefront of delivering cutting-edge Website Designing in Rudrapur. Their commitment to excellence and customer satisfaction has earned them a stellar reputation in the industry. Their team of skilled web designers, developers, and SEO experts work in unison to create exceptional websites that drive results for businesses of all sizes. From startups to established enterprises, Parvati and Sons have been instrumental in shaping their clients' online presence.
Our Other Services: Expanding Your Digital Reach
Apart from their exemplary Website Designing, Parvati and Sons also offer a range of other digital solutions to help businesses thrive in the digital landscape.
E-Commerce Website Service: Establishing Your Online Storefront
In the age of e-commerce, having a robust online store is crucial for businesses looking to tap into the vast online market. Parvati and Sons specialize in creating fully functional and visually appealing e-commerce websites that are tailored to meet the specific needs of your business. From user-friendly product catalogs to secure payment gateways, their e-commerce solutions are designed to enhance user experience and boost conversions.
iOS and Android App Development Services: Engaging Mobile Solutions
With the growing popularity of mobile apps, businesses can significantly expand their reach and engagement. Parvati and Sons offer top-tier iOS and Android app development services, enabling you to connect with your customers on their preferred mobile platform. Their team of experienced app developers focuses on delivering feature-rich and intuitive apps that cater to your target audience's needs, ensuring a seamless and enjoyable mobile experience.
Conclusion
In the digital era, where first impressions matter more than ever, a professionally designed website serves as the cornerstone of your online presence. By partnering with a reputable website designing in Rudrapur, like Parvati and Sons, you can elevate your brand identity, engage your audience effectively, and carve a niche in the competitive online landscape. Embrace the power of tailored web designs, user-centric experiences, and cutting-edge technologies to make your mark in the digital world.
Your journey towards digital success begins with a seamless and captivating website that reflects the essence of your business and leaves a lasting impression on visitors.
Explore the comprehensive digital solutions offered by Parvati and Sons, from website designing and development to e-commerce solutions and mobile app development, and unlock the full potential of your business in the digital age. With their legacy of excellence and commitment to customer satisfaction, Parvati and Sons stand ready to help you forge your path to success in the dynamic and ever-evolving digital landscape of Rudrapur.